MD&B Supports Wind Energy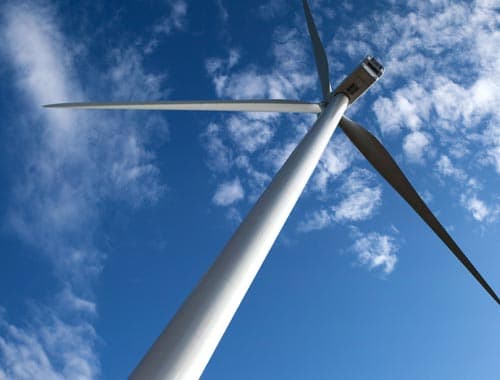 Maine Drilling & Blasting has been very proud and fortunate to work as a subcontractor on many of the industrial wind turbine projects in Maine. These projects have included Mars Hill, Stetson, Roxbury and both phases of Kibby Mountain. As employee-owners, everyone in our company has benefited from the more than two years of work that has supported our families during this very difficult economic period. Many of us have retained our jobs purely because of these projects.
Beyond the fact that much of MD&B's current business is based upon wind farm construction, wind energy gives us opportunities for our families to contribute to the energy future of the State of Maine. We take pride in these projects. They are important to us. We build them with Yankee ingenuity, and as members of these teams, we are proud and productive.
On wind power projects, MD&B engages many groups inside and outside the company: permitting groups, engineering groups, drillers, blasters, laborers, rock bolt installation specialists, mechanics, management, administrative staff, rock bolt suppliers, grout suppliers, explosives suppliers, equipment vendors, fuel providers, and housing opportunities. Each group has a stake in the project and benefits financially, as well as in career growth.
Download Wind Resume